Baggage Services
Save time and get the most out of your travel experience with our hassle-free baggage services.
Home Check-in
We've put innovation to work to make your family's journey quicker, simpler, and worry-free with our Home Check-in Services.
Home check-in, subject to airline approval
Baggage disinfection for 72-hour protection against microbes
Baggage delivery to the airport
Fast-track through immigration and security
Option to add an at-home COVID-19 PCR test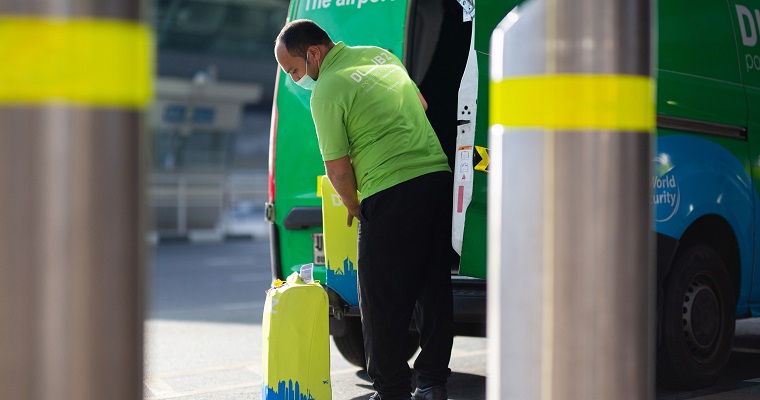 Land and Leave
Perfect for travellers who want to make the most of their trip, without stopping to collect their baggage.
Baggage collection from the carousel
Baggage clearance through customs, subject to airport acceptance
Baggage delivery to any address in Dubai
Baggage disinfection for 72 hour protection from microbes